Happenings and Events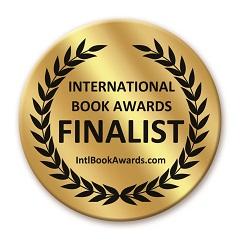 I just received the following news:
May 27, 2018
Congratulations!
The results of the 2018 International Book Awards have been announced. Your book has been honored as a "Finalist" in the "Fiction: Visionary" category.
---
Author's Showcase: Elk Grove Library
---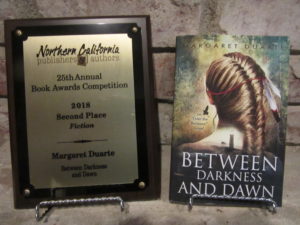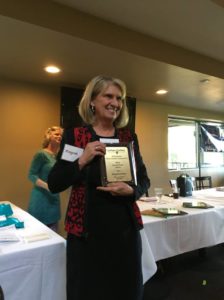 Between Darkness and Dawn, the second novel in my "Enter the Between" visionary fiction series, won second place for fiction in the Northern California Publishers and Authors 2018 Book Awards competition.
Another much-needed pat on the back.
Thank you NCPA!
---
Book Three of my "Enter the Between" series is now available at Amazon.
If you like Pacific Grove (Butterfly Town USA) and want to know more about its interesting history.
If you like monarch butterflies and haunted mansions
If you like stories that express belief in the unprovable.
You'll like the third book in my "Enter the Between" series, Between Yesterday and Tomorrow.
---
My Short Story "Strip and Restore" was a finalist in the SLO NightWriters Golden Quill Writing Contest
---
The Tsakopoulos Library Galleria Local Author Fair
---
Elk Grove Writer's and Artists "Summer Soriee"
I had a wonderful time as guest speaker at Gini Grossenbacher's Elk Grove Writers and Artists "Summer Soiree."
---
A FIFTH DIMENSION
My short story, "A Fifth Dimension," was published in the 2017 California Writers Club Literary Review. Sweet.
---
Between Darkness and Dawn, book two in my "Enter the Between" seriesis now available in print format on Amazon.
---
Between Will and Surrender, the first novel in my "Enter the Between" visionary fiction series, won first place for fiction in Northern California Publishers and Authors 2016 Book Awards competition. 
It sure feels good to get a pat on the back after 16 years of writing and rewriting.
Thank you NCPA!
---
Once again, a mention of me (1967 Supergrad!) by Elizabeth Pinkerton in Elk Grove Citizen's Lifestyle (February 5, 2016),
Supergrads making history
Here is an excerpt:
Margaret Van Steyn Duarte, our writer Supergrad, is busy with the sales of her new book, Between Will and Surrender. This message was sent to me by Louis Silveira, Supergrad and now active with the Elk Grove Historical Society: "I emailed Margaret asking her questions: about how many books she will write. I told her that I am impressed with her knowledge of the English language, and that I like her books because they have short chapters and I can read them better at night that way, and just saying hello. She shared some insights and appreciation for sharing the information about her books. She thanked me for saying that she had a good command of the English language. Her first language was Dutch, so she said she had some catching up to do, but she has always loved words and understood their power."  
Thank you, Elizabeth!
---

Between Will and Surrender, book one of the "Enter the Between" visionary fiction series, is now available on Amazon.
---
Thank you Elizabeth Pinkerton for mentioning me today (April 10, 2015) in Elk Grove Citizen's Lifestyle,
People Making History
Here is an excerpt:
Margaret Van Steyn Duarte (1967) who lives in the Franklin area is an accomplished writer with four novels to her credit. She was the speaker last week at a meeting of the Sacramento Writers' Network. Her topic was on marketing strategies for technological greenhorns. Check out her web page at www.margaretduarte.com and you will see why she was a great choice as their presenter.
---
Margaret Duarte — Writers Network
Marketing Strategies for Technological Greenhorns
Friday, April 3, 2015, 9:00 a.m. – 11 a.m.
When Margaret Duarte started the process of marketing her four novels, she decided that rather than chisel away at her work to make it fit into an "acceptable" genre category, she would call it what it is—visionary fiction—and go from there. In other words, she took on the near impossible task of creating a platform and marketing strategy based on a genre that no one apparently knew or cared about.
Margaret applied that same determination to her mastery of social media, website building and marketing. "When I started this journey," she says, "I had no clue how to operate a computer, let alone navigate the Internet. I had no blog. No Facebook page. No Twitter. I didn't even own a smart phone."
Join Margaret on Friday, April 3 at CWC Sacramento's Writers Network breakfast meeting, as she shares how an amateur managed to build her own website (her newest website was created especially for the CWC-Sacramento Marketing Strategies presentation) and platform from scratch,as well as become a founding member of the Visionary Fiction Alliance and the VFA Facebook Community, which consist of hundreds of visionary fiction writers devoted to raising the genre of visionary fiction into the mainstream.
Margaret Duarte, the daughter of Dutch immigrants, is a retired middle school teacher and lives with her family on a dairy farm in California. She writes visionary fiction, a genre that includes the supernatural as part of tangible reality and involves a spiritual movement towards actualization.
---
I'm thrilled to announce that Between Now and Forever made it to the quarter finalists in the 2014 Amazon Breakthrough Novel Awards contest. That put it in the top 500 of 10,000 entries.
The upcoming prize is twofold: three Amazon Vine reviews of BN&F excerpt and a Publisher's Weekly review of the entire manuscript.
Between Now and Forever, the prequel to my "Enter the Between" series, IS PUBLISHED! Check it out at AMAZON.
For more information, visit my publisher, Philophrosyne Publishing.
__________________________________________________________________________________________________________________________________
In her History Happened Here column in the Elk Grove Citizen, Elizabeth Pinkerton wrote an article about how my family came from Holland to California and settled in Elk Grove.
Thank you Elizabeth.
____________________________________________________________________________________________________________________________________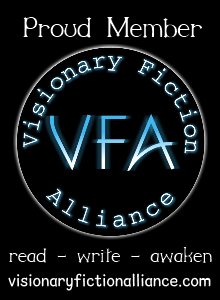 I'm happy to announce that I've joined a group of visionary fiction writers at Visionary Fiction Alliance.
If you stop by our website, you will not only get a definition of this genre, but you'll also met some talented writers.
We have many interesting things planned for your knowledge and entertainment, so bookmark us under your "favorites" and stop by often.